The First DU d'RAT Review TRAITOR AWARDS!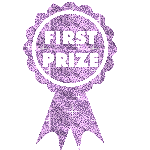 From DU: I Call Bush A 'Piece Of Shit" In Front Of My Kids

I don't actually say the words, but I pronounce it "poss" ('POS'). After taking a huge dump, I sometimes will say upon leaving the restroom "wow that was a lot of Bush".
Yes, I teach them to DISRESPECT 'the president". The man is not worthy of an ounce of respect, and yeah, I'll say it - neither is the office. Respect is something that is EARNED. Just winning an election and surrrounding yourself with flags and trappings does not make a person or even his office worthy of respect. Only deeds can do that.
My kids are 7 and 9, and I have taught them since they were very small that George Bush is a liar and murderer and the worst person to take the presidency in American history. They have seen the photos of what Piece-Of-Shit Bush has done to Iraq, and they know the lies he told so he could do it.
Here in the public library they even have two excellent CHILDREN'S books about the devastation Piece-Of-Shit Bush brought upon Iraq, as well as the bullying and starvation campaign that was in effect ever since the FIRST Piece-Of-Shit Bush's war against them.
In spite of those things, I taught my kids not to hate this horrible man, because even he might possible somehow see the error of his ways someday and become a human being. I'm not holding my breath though...
My kids know they can love their country and still condemn its "leaders" when they are corrupt and traitorous.
I teach my kids these things because it's important for them to know, and I won't apologize for it. (Matsubara)

http://www.democraticunderground.com/discuss/duboard.php?az=view_all&address=389x1148973

This post from Democrat Underground, the Democrat party, Leftists, and Liberals is the very essence of what they are all about. It is why they are bad for America--it is why we say they hate this country--and how they prove that they do. That anyone could teach their children these things reveals their thoroughly evil intentions; these comments speak to nothing else.
Vote for a Democrat in '08 and this is who you will be empowering.